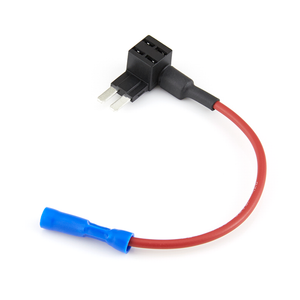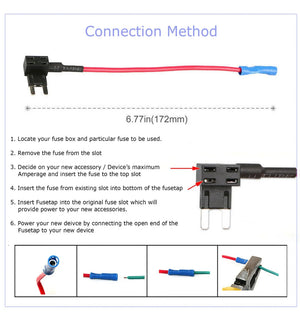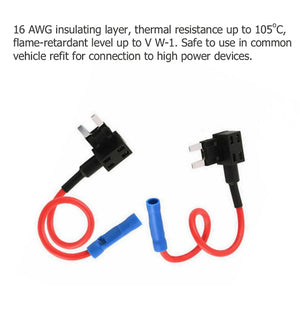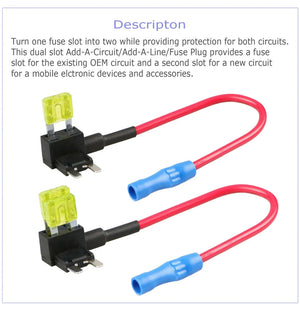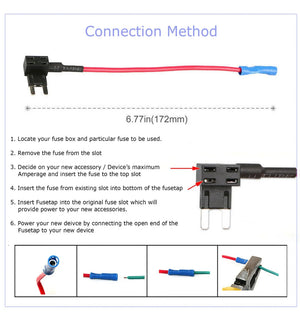 Fuse Tap
FUSE TAP -2 PACK

With this fuse adapter tap kit, you can easy to add extra power or connection to the fuse box without cutting the wire.
Dual-slot Fuse Holder provides one fuse holder to protect the existing circuit and a second fuse holder to protect the new circuit.
Wide Range of Uses, suitable for Car Alarms, GPS, Car Recorder, Cell Phone Charger, DVD Player, Satellite Radio, etc.
Compatible with 12/24v vehicle electrical systems

Wire Range: UL1015 / 16 AWG

Wire Length: 6 inches
P

ackage Include:

2 x fuse tap(add-a-circuit)

2 x 15Amp fuse (High Quality)