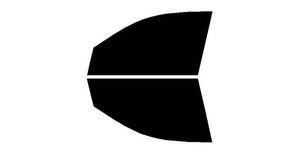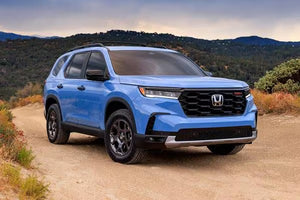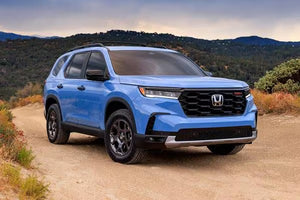 2023 Honda Pilot Tints
Beautiful Charcoal Color — available in a beautiful, natural charcoal color that is sure to give any vehicle a bold look.
Superior Alternative — Terraflex offers more value by absorbing more solar energy and eliminating fade and color change all for around the same cost as dyed technology.
True Carbon — we rely on carbon alone to give the product its beautiful colors and consistent shades without the need for dye or pigment.
No Fade & Color Change — constructed with zero dye, Terraflex will never fade or change color due to generation 5 carbon technology.
More IR Rejection — nano particles of carbon found in the laminate adhesive allows Terraflex to block up to 67% of infrared radiation (IR) heat.
Extensive UV Protection — blocks over 99.9% of A and B ultraviolet (UV) rays from the sun that can lead to skin cancers and skin damage.
Get The Perfect Match — choose between a natural charcoal or rich black color to match the factory tint on any vehicle that rolls into your shop. Typically, charcoal will match any factory tint, but if you need a little more black to match the factory tint on a newer vehicle, try Terraflex in a black color.
Carbamate HD Adhesive — our proprietary high density adhesive lasts longer, bonds faster, and improves the ease of installation.
Advanced Shrinking — optimal shrinking capabilities guarantees a frustration-free installation on even the most advanced back window.
LAYER BREAKDOWN
Constructed as a traditional 2ply, 1.5mil film, Terraflex contains nano particles of carbon in between two weatherable layers of polyester that allows the product to block out most of the solar energy dyed film lets through. All of this is tied together with our superior Carbamate HD™ adhesive system designed to last longer, bond faster, and improves the ease of installation.